Pure silk scarves and shawls hand painted over Gum leaves and flowers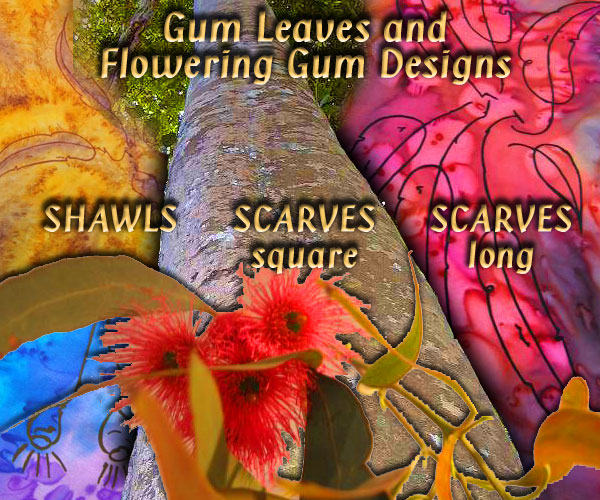 The Australian Native Gum Tree - Stature, Beauty, Abundant, Nurturer, Proud.
The fine line artwork of Gum Leaf and Flowering Gum designs are hand printed onto lengths of pure white silk. The printed silk is then hand painted to create a wide range of colour blends from soft feminine tones through to the vibrant jewel colours, to charcoals, pinks and golds.