Pure silk scarves and shawls hand painted over Kangaroo prints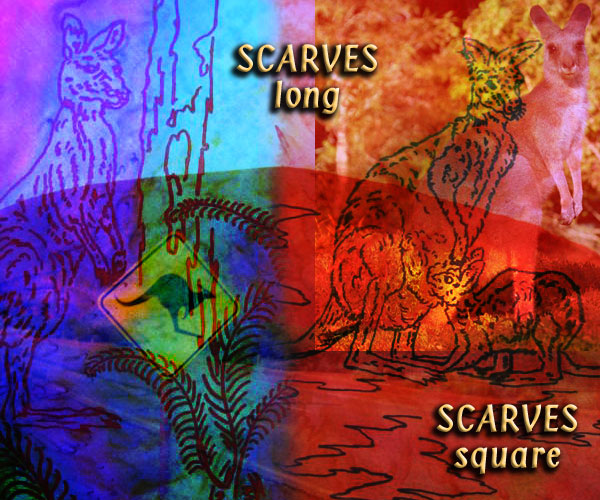 The Australian Kangaroo is a most unusual and unique creature..
Western Red and the Eastern Grey Kangaroos are featured in our range of pure silk scarves. Hand painted colours reflect the Australian bush and Outback. The Eastern Grey Kangaroos are found in the cool climate forests of Australia's East Coast. The big Western Red kangaroos are found on the inland plains and the harsh deserts of central Australia.